Centennial BOCES High School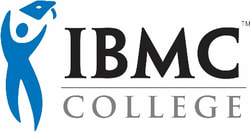 ​CBOCES is an educational partner with (IBMC) Institute of Business and Medical Careers.
CBOCES High School has TWO locations both located in IBMC College.

Centennial BOCES High School Greeley Campus
2863 35th Ave
Greeley, CO 80634
970-237-3379

Centennial BOCES High School Longmont Campus
2315 N Main St.
Longmont, CO 80501
303-645-3800

**** If you are a St. Vrain student with the intention of attending the Longmont campus, please contact David Cavanaugh-Keyek for information ****
If you are ready to apply, please
Add your name to the St.Vrain Wait-list


David Cavanaugh-Keyek
cavanaughkeyek_david@svvsd.org
CBOCES contact for St. Vrain Valley School District
303-702-7635
(Longmont location only)
First day for NEW students: Mon. August 14, 2023

First day for RETURNING students: Mon. August 21, 2023

NEW students MUST have the following turned in on or before Mon. August 14, 2023 in order to start class: Copy of transcripts, copy of birth certificate, copy of attendance records, $75 student fee

Centennial BOCES High School (CBOCES) was established by Centennial BOCES with the sole purpose of providing an alternative educational opportunity for students who for varying reasons are not successful in a traditional high school setting. CBOCES High School is a state accredited high school in Colorado.

This alternative school is a partnership between the Centennial BOCES and our participating member districts. Each participating school district pays a per pupil amount to CBOCES for each student to attend this alternative school. Centennial BOCES awards the Diploma when the graduates are certified and have met all of the graduation requirements specified by the Centennial BOCES member districts.

These forms help us determine who might be a good fit for our school. Does this program seem right for you?