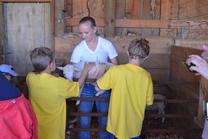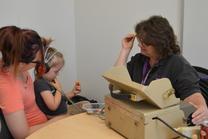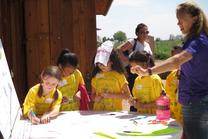 Bethany Bolling: Audiologist for Weld County Districts

Weld RE-1 Gilcrest, Platteville & LaSalle

RE-2 Eaton

RE-7 Platte Valley

Weld RE-9 Highland, Ault

RE-10J Briggsdale

RE-11 Prairie

RE-12 ​Pawnee

bbolling@cboces.org

BJ James:

Audiologist for Morgan County Districts

RE-2J Brush

RE-50J Wiggins

RE-20J Weldon Valley

bjjames@cboces.org

Shana Bokelman:

Deaf and Hard of Hearing Teacher, all Centennial BOCES Districts

​sbokelman@cboces.org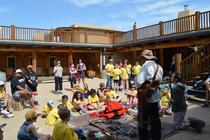 The Hearing Services team is dedicated to ensuring each and every child can communicate. This goal is accomplished by working with Centennial BOCES school districts to provide a multitude of services.

This includes:

Hearing Screening & Diagnostic Testing Our audiologists test students at their school or in the Centennial BOCES sound booth. Testing is completed both with school districts as well as in conjunction with Child Find Program.

Hearing Technology Support We provide referrals and recommendations for technology, as well as teacher instruction for student support.

Consultation Services

Individualized Instruction The deaf and hard of hearing teacher works with students to learn self advocacy, feel more comfortable with auditory technology, auditory training, academic support and more.