You can think of ​​CBOCES as an extension of the school districts they serve.

First allowed through the 1965 Colorado Legislature, there are now 21 BOCES across the state of Colorado. Each consists of two or more local school districts, or a school district and an institution of higher education.

Centennial BOCES serves 17 school districts across northern Colorado, from the mountains of Estes Park to the plains of Brush and Grover, totaling about 78,500 students.

We are a "full service" agency, meaning we provide a variety of services to our member school districts. Our service area reaches across a geographical area of over 6,611 square miles in Adams, Boulder, Larimer, Logan, Morgan, Washington, and Weld Counties.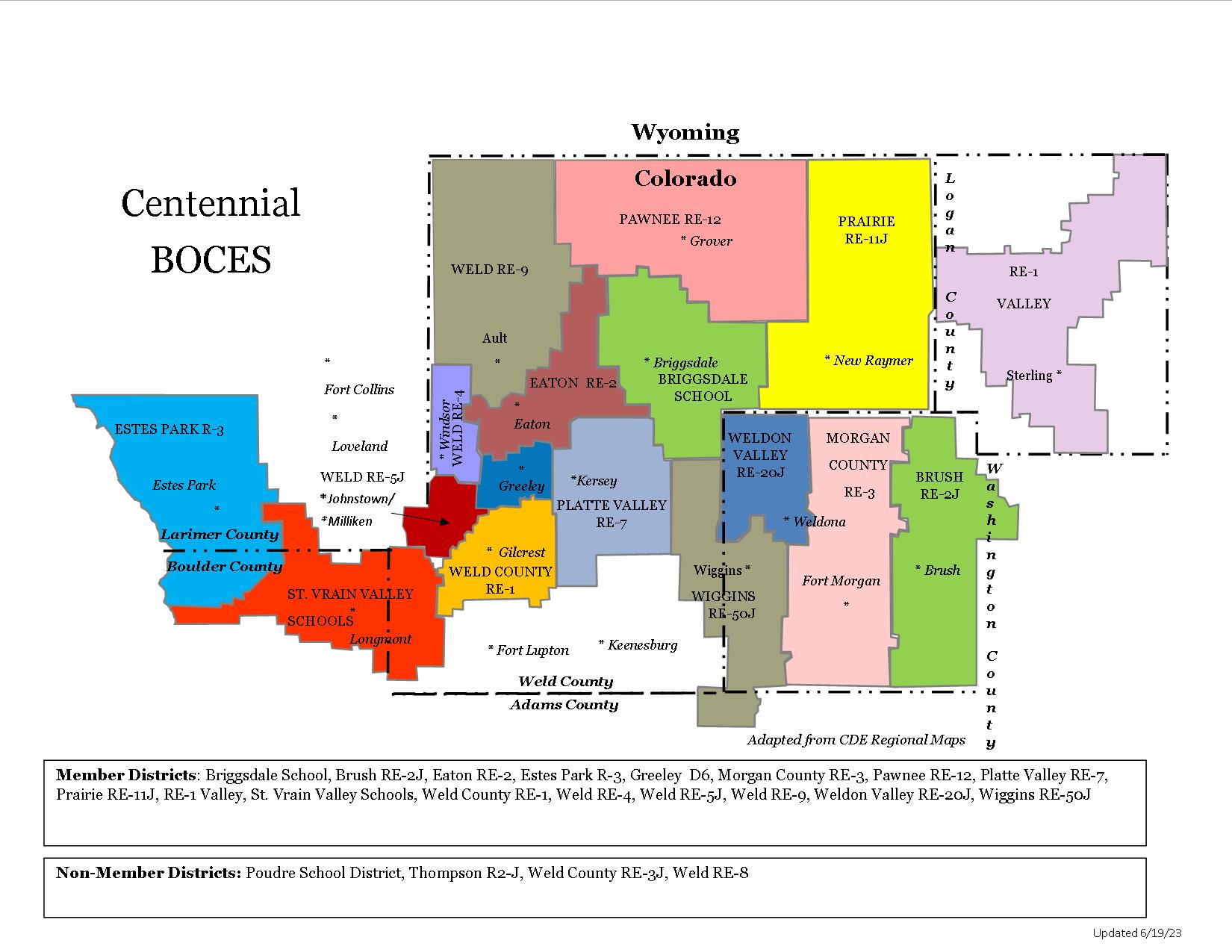 Participating school districts typically join BOCES to provide programs and services cooperatively that would be difficult or impossible to offer individually, or that can be accomplished more economically and effectively when the cost is shared.

Some of the services that CBOCES provides include special education, technology support, Alternative Teacher Licensing Program, migrant education and services, grant writing, early childhood and child find services, online learning, homeless education and support, student information systems, professional development workshops and initiatives as requested, and much more.

Centennial BOCES offers a number of benefits to member school districts, including:
A cooperative environment that leverages economies of scale
Access to professional development, advice and assistance
A reduction in the duplication of efforts and resources
A professional network among districts
A single point of contact for essential district services
Assistance in complying with state and federal mandates